About Us – D4, LLC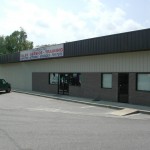 CompuDirect has been in business since 1982.  We are one of the very few certified A+ computer centers on the Grand Strand.

We are located at 4232 Socastee Blvd. just outside of Myrtle Beach, SC. Our location is close to everyone in Horry and Georgetown Counties.
Drop by or give us a call to see how we can help you. Our number is (843) 293-2667.